Unveiling Alambagh's Gem: Hotel Emperio Grand
Experience Unparalleled Grandeur and Comfort at Hotel & Banquet  Emperio Grand Alambagh Lucknow!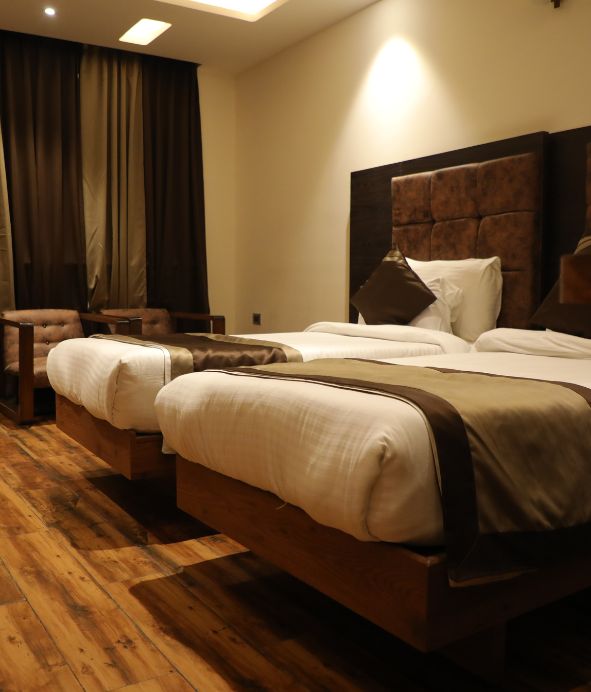 Welcome to Hotel Emperio Grand, where luxury is not just a word – it's a way of life. Situated in the heart of Alambagh, Lucknow, we redefine opulence and sophistication. From the moment you step through our doors, you'll be immersed in a world of impeccable service, exquisite design, and unforgettable experiences.
Discover the Epitome of Elegance: Hotel Emperio Grand
Indulge in a symphony of elegance and comfort that goes beyond the ordinary. At Hotel Emperio Grand, we take pride in providing you with an atmosphere that's as welcoming as it is luxurious. Our meticulously designed rooms and suites offer a perfect blend of modern amenities and classic charm, ensuring that every stay is a memorable one.
Planning an event? Look no further. Our state-of-the-art banquet hall at Hotel Emperio Grand is the perfect canvas for your celebrations. Whether it's a wedding, corporate conference, or a milestone celebration, our versatile event space can be tailored to meet your unique requirements. With impeccable service, modern technology, and exquisite catering options, we're here to turn your vision into reality.
Crafting Memories: Host Your Dream Events at Hotel Emperio Grand
From intimate gatherings to grand galas, our banquet hall offers the ideal setting for every occasion. Our dedicated event planning team will work closely with you to curate an event that reflects your style and exceeds your expectations. Let us be a part of your special moments, creating memories that last a lifetime.
Elevate Your Culinary Experience: Roof Top Cafe Humming Hour
Roof Top Cafe Humming Hour
Unwind and indulge at our enchanting Roof Top Cafe, Humming Hour. Perched atop Hotel Emperio Grand, this unique dining destination offers more than just sumptuous cuisine. With breathtaking views of Alambagh and a soothing ambiance, it's the perfect retreat from the hustle and bustle.
Culinary Delights Amongst the Stars: Roof Top Cafe Humming Hour
Savor a diverse range of delectable dishes prepared by our expert chefs, all while basking in the beauty of the open sky. Whether it's a romantic dinner, a casual catch-up, or a delightful brunch, Roof Top Cafe Humming Hour offers a gastronomic experience that's second to none.